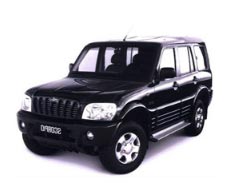 The best way to explore the Beauty & Nature of the land of Sun, Sand and Beaches is to hire a vehicle in Goa. We have several options for those willing to explore such beauty. We offer self driven or chauffer driven cars in Goa, at your ease…… and all these opportunities are offered at an affordable & very competitive rate by us.
We offer vehicles or cars in goathat not only fits in your budget but also offers you the luxury you would love to drive in. We have smaller cars who can accommodate a small family of 4 pax and bigger ones which can almost take 7 – 8 of them.
Car rental in Goa can be a hassle-free task with us offering a wide range of cars and luxury coaches to our customers for giving them the best of comforts along with hotel reservations in goa, to conclude an overall happy travel experience. We take care to give the much desired privacy to our client while traveling in Goa.
Visit and enjoy Goa, with our specialized travel packages, economical car rental, discounts for corporate clients and organizing meetings & conferences. Mygoatrip is networked with car operators in Goa
and can provide you a hired car in every part of Goa. We can provide a car/coach on hire in Panjim, South Goa, North Goa, Calangute, Margao and Other places in Goa.
Self Driven Cars: Goa offers a variety of places to visit. Right from temples and churches in Goato shopping options to wildlife . Lot of guests prefer to hire chauffeur driven car to explore this beauty of Goa but there are some guests who would like to enjoy goa with self driven vehicles. To cater to such guests we also offer self driven bikes and cars. We have varieties of bikes like Enfield Bullet, Karizma and Pulzar which the men prefer or even Honda Activa, Dio and Pep for the ladies. In cars we have right from Maruti Van to premium cars like Toyota Innova
Some of the Cars we offer are given below :
Legal self driven Cars, approved by Directorate of Transport , R.T.O., Govt. of Goa with Black No. Plate & Yellow Nos.
P N: These Rates can be changed as per season and availability
Security Deposit: Rs. 5,000/- Refundable back
All Collection & Delivery charges will be depend on destination
Vehicles outside Goa not allowed
Booking of Vehicles : Vehicles will be booked & confirmed only after Advance payment . If payments made by Bank, then after realization of the payment in given Bank A/c,
Any part of the Day you take the Vehicle, next Day Morning 8:00 a.m. will be counted as a One Day.
Photos
[nggallery id=3]